You may have seen that I've just published the pilot episode of my new Welsh-language podcast, 'Hefyd'. I've been thinking about doing this for several months, since I decided we should bring Seismic Wales to an end.
As a Welsh learner myself, I feel strongly that we should share and celebrate the stories of those who are learning or have 'learnt' Cymraeg (do we every really 'finish' learning a language?!). Behind every Welsh language learner, there's an incredible story about how and why they took on the challenge, and what difference it makes to be able to hold a conversation.
I met Walter at an intensive Welsh course in Lampeter around 20 years ago. But I didn't really know the full story of why he threw himself into learning – and the reality is truly inspirational, involving family history, music, economic crises and a passion for seeing the world through new eyes.
Walter speaks Welsh to a very very high standard these days and he's turned his attention to teaching the language to others, and encouraging international exchange through his role at the British Council. He now lives in Welsh with his trilingual family who speak Spanish at home and Welsh and English in the community.
I hope you enjoy listening to his story as much as I did. The whole episode is in Welsh but we have tried to keep the language clear and jargon-free, so I hope it will inspire those of you who are intermediate or advanced learners (don't worry if you don't understand every word), as well as fluent/native Welsh speakers. Let me know what you think and if you'd like to suggest anyone (including yourself) to be in a future episode, email me: helo@richardnosworthy.cymru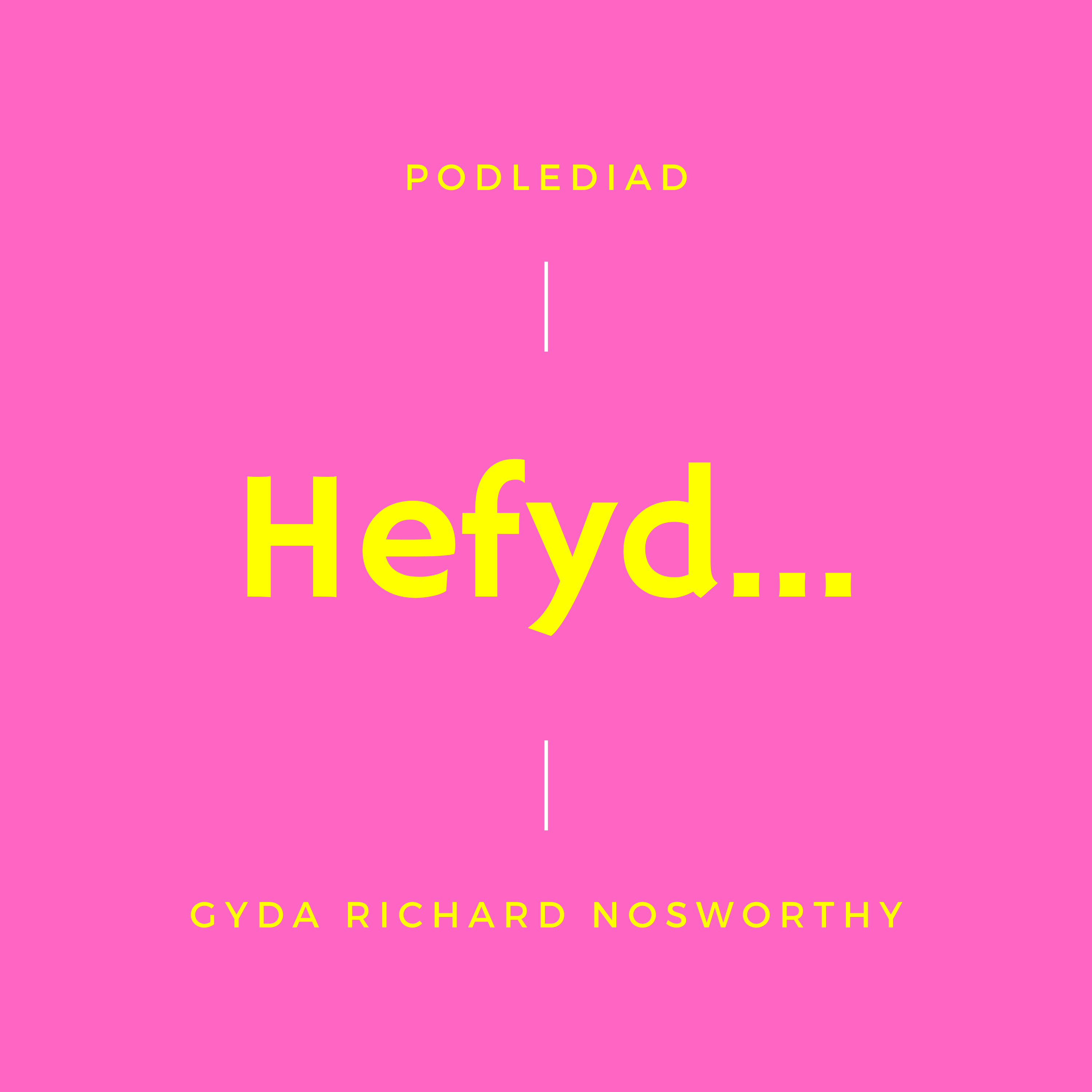 Helgard Krause, Almaenes a Phrif Weithredwr Cyngor Llyfrau Cymru | Pennod 14
–
Hefyd
Y tro yma rwy'n siarad gyda Helgard Krause. Cafodd Helgard ei magu yng ngorllewin yr Almaen. Mae hi wedi dysgu Cymraeg ac erbyn hyn mae hi'n gweithio fel Brif Weithredwr Cyngor Llyfrau Cymru. Rydyn ni'n trafod ei phlentyndod ger y ffin gyda Ffrainc, ei barn hi am Rwsia ac Wcráin, Ewrop a Brexit, ei chyngor neu 'tips' am ddysgu Cymraeg, ac wrth gwrs, llyfrau!  Mae mwy o wybodaeth, geirfa a lluniau ar fy ngwefan i. Os hoffech chi gymryd rhan yn y podlediad, cysylltwch â fi trwy'r wefan. Cyflwynydd: Richard Nosworthy *** Tanysgrifiwch i bodlediad Hefyd – a gadewch adolygiad! > Y Pod, Apple Podcasts, Spotify, Google Podcasts, Pocket Casts Dilynwch Podlediad Hefyd ar Twitter